Now is the time to regain control and get back to the real you…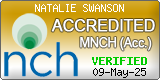 Many people seek hypnotherapy because they feel that they have lost control over a particular area of their life. By making the decision to seek therapy, you too have already started the journey to regain that control, and get back to the real you. 
Cognitive hypnotherapy can be used for treating many conditions or issues. Some of these include: confidence issues, smoking, phobias, weight loss, stress / anxiety, panic attacks, childbirth, and habits or compulsions. 
I have a special interest in confidence and low self-esteem issues. I offer a special Confidence Breakthrough Session  that might be just right for you.  Look under "Sessions" for more information.
Public speaking nerves or anxiety when making presentations or speaking to groups of people or colleagues is an area I have much experience in helping.  Call, email or text to find out more.
You are welcome to call me on for a free initial telephone consultation to discuss your particular area of concern. As the phone goes to voicemail if I am with a client, please leave a message and I will call you back the same day.
For Hypnotherapy London call me on: 07909 883 531
Alternatively you can email me at info@swansonhypnotherapy.co.uk or text me on 07909 883 531.
* "Working with Natalie was such a positive and valuable experience…I cannot recommend her highly enough." – Natasha